Janet Leigh
Filmography | Awards | Bibliography | Downloads | News | Links | Image Credits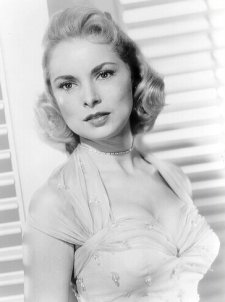 Her peaches-and-cream complexion earned her the attention of MGM matriarch Norma Shearer and a studio contract at the age of 19 whereupon Janet Leigh displayed an immediate and unaffected acting ability which earned her a number of high-profile ingénue roles throughout the late 1940s and early 1950s. It was the media frenzy surrounding her 1951 marriage to heart throb Tony Curtis which made her a star however, a title which she later lived up to with understated performances in a series of now-classic film-noir thrillers of the late 1950s and early 1960s. For two decades, in everything from westerns to musicals, Leigh proved herself a very capable performer who accepted risky roles which challenged her established screen persona and, purposely or not, helped reinvent it.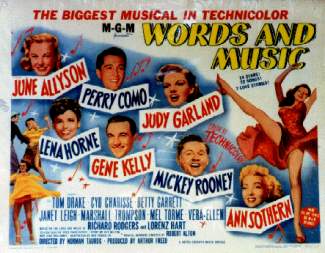 Leigh's string of prominent ingénue roles began with an unheard-of starring film debut opposite MGM's top male star, Van Johnson, in THE ROMANCE OF ROSY RIDGE (1947). Though little-remembered today, the film evidenced Leigh's audience appeal, and she was subsequently cast in the studio's all-star biopic of songwriters Rodgers and Hart, WORDS AND MUSIC (1948), in which she played Mrs. Richard Rodgers.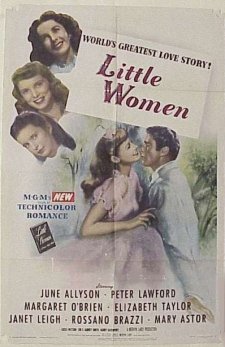 The following year, Leigh found herself surrounded by such established studio starlets as June Allyson, Elizabeth Taylor and Margaret O'Brien as she completed the quartet of March Sisters in LITTLE WOMEN (1949), MGM's Technicolor film adaptation of Louisa May Alcott's classic novel. As Meg March, the beautiful eldest daughter who struggles to reconcile her desire to get married with her sense of devotion to her family, Leigh's performance was accomplished as much by her striking good looks as by anything she did, but this fact can be as much attributed to the small opportunities presented by the part as to any acting inadequacies on Leigh's part. And indeed, compared to the tearful performances of MGM's "town criers" (her co-stars Allyson and O'Brien), Leigh's restrained performance is even welcome.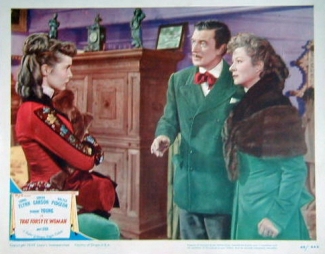 Also in 1949 and in Technicolor, Leigh was cast alongside already- legendary stars Errol Flynn, Greer Garson, Walter Pidgeon and Robert Young in THAT FORSYTE WOMAN (1949), an expensive costume drama adapted from John Galsworthy's epic novel The Forsyte Saga. The high-caliber cast failed to rescue this mess of a movie from its disjointed direction and casting oddities however, and in the end, Leigh emerged with the film's most credible performance.