Mercedes McCambridge
Filmography | Awards | Downloads | Links | Image Credits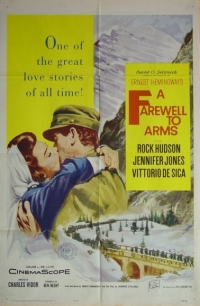 After headlining a short-lived television series called "Wire Service" in 1956, McCambridge returned to supporting film roles. In 1957, she played the relatively small role of Miss Van Campen, a tough head nurse, in producer David O. Selznick's adaptation of Ernest Hemingway's A FAREWELL TO ARMS. Starring Selznick's wife Jennifer Jones and Rock Hudson, much of the film was shot on location in Italy in 20th Century-Fox's preferred widescreen format, CinemaScope. But despite its impressive production values, the adaptation was overlong and proved unsuccessful at the box-office.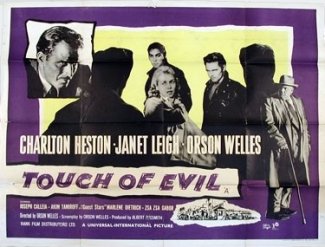 The following year, McCambridge made an uncredited appearance as a leather-jacketed drug dominatrix sent to torture Janet Leigh in Orson Welles' TOUCH OF EVIL (1958). Unplanned, McCambridge played the role as a favor to Welles, an old friend from her radio days, who needed an actress on short notice. Read "Restoring the Touch of Genius to a Classic" about the restoration of the film.
Music Clips:
(For help opening any of the multimedia files, visit the plug-ins page.)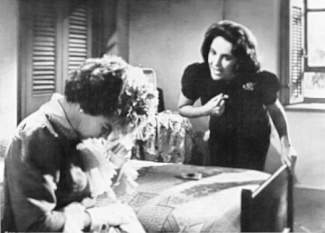 In 1959, McCambridge appeared in Joseph L. Mankiewicz's adaptation of Tennessee Williams' SUDDENLY, LAST SUMMER, playing Elizabeth Taylor's mother, Mrs. Holly, who is coerced into committing her daughter to a mental institution at the behest of her rich aunt, played by Katharine Hepburn.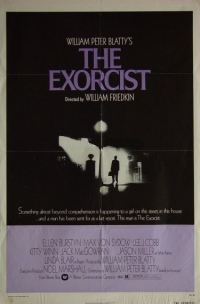 McCambridge made only sporadic film appearances during the 1960s, concentrating her attention instead on stage work, including a Broadway production of Edward Albee's "Who's Afraid of Virginia Woolf?" In one of the most famous film contributions of her later career however, she lent her low, raspy voice to the demon-possessed girl (played by Linda Blair) in William Friedkin's thriller THE EXORCIST (1973). The film received ten Academy Award nominations, but this time it was Blair (aided by McCambridge's voice) who received the Best Supporting Actress nomination.
Further Reading:
The quality of mercy: an autobiography by Mercedes McCambridge (New York, N.Y.: Times Books, c1981).
The two of us by Mercedes McCambridge (London: P. Davies, 1960).
Hagen, Ray. "Mercedes McCambridge: Won an Oscar the First Time She Acted for the Screen." Films in Review 16.5 (May 1965): 292+.
"McCambridge, Mercedes." Current Biography (1964).
"Mercedes McCambridge." Collier's n.126 (9 Sep. 1950): 23+.
"A" Western Filmmakers: A Biographical Dictionary of Writers, Directors, Cinematographers, Composers, Actors and Actresses by Henryk Hoffmann (Jefferson, NC: McFarland & Co., Inc., 2000).
Filmography | Awards | Downloads | Links | Image Credits