Trivia Contest #119
March 4, 2007:
The results of Reel Classics' 119th Trivia Contest are now official. The winners were chosen randomly from over 900 correct entries and will be receiving their prize in the mail shortly. Congratulations to the following Reel Classics patrons (and if you didn't win this time, keep visiting Reel Classics so you don't miss the next giveaway):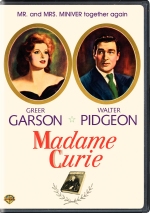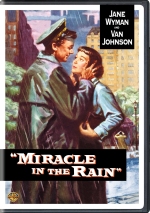 Trivia Question:
Out of the eight in which they co-starred together, what one feature film did not feature Greer Garson and Walter Pidgeon as a married couple?
Answer:
THAT FORSYTE WOMAN (1949).
Answer location:
The answer to this question could be found on page 2 of the Walter Pidgeon section or on page 5 of the Greer Garson section at Reel Classics.
Winners:
Shirley Younger
Bala Cynwyd, Pennsylvania
Michael Capp
Kalamazoo, Michigan
Josie Marias
Arlington, Virginia
Prize:
DVDs of MADAME CURIE (1943) and MIRACLE IN THE RAIN (1952) courtesy Warner Bros. Home Video.
The winners will be notified by email, and prizes will be sent out shortly thereafter, following confirmation of delivery information.
Special thanks to Warner Bros. Home Video for their sponsorship of this contest.
Congratulations!
Elizabeth