Trivia Contest #42
November 7, 2004:
The results of Reel Classics' forty second Trivia Contest are now official. The winners were chosen randomly from over 120 correct entries and will be receiving their prize in the mail shortly. Congratulations to the following Reel Classics patrons (and if you didn't win this time, keep visiting Reel Classics so you don't miss the next giveaway):
Trivia Question:
Joanne Woodward is married to what nine-time Oscar-nominated classic movie actor?
Answer:
Paul Newman.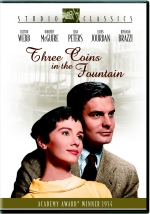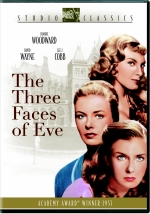 Answer location:
The answer to this question could be found on page 1 of the Paul Newman section or on the Paul Newman Biography page at Reel Classics.
Winners:
Jordi Reig
Dallas, Texas
Doug Price
Silver Spring, Maryland
Janet Mitchell
Palo Alto, California
Lynne Kinsey
San Jose, California
Tom Strader
Baton Rouge, Louisiana
Prize:
DVDs of THREE COINS IN THE FOUNTAIN (1954) and THE THREE FACE OF EVE (1957) courtesy Fox Home Entertainment.
The winner will be notified by email, and prizes will be sent out shortly thereafter, following confirmation of delivery information.
Special thanks to Fox Home Entertainment for their sponsorship of this contest.
Congratulations!
Elizabeth