Paul Newman
Biography | Filmography | Awards | Downloads | Links | Image Credits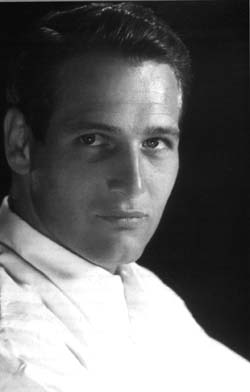 One of a new breed of leading men who took Hollywood by storm in the late 1950's and early sixties, Paul Newman was nominated for an amazing nine acting Academy Awards over the course of a fifty-year Hollywood career. Known for his screen idol good looks and famous blue eyes, Newman nevertheless managed to convincingly portray characters with a range of backgrounds, from privileged alcoholics and law students, to horse traders, card sharps, pool sharks, hoodlums, charming con artists and a ruthless crime boss. His career encompassed some of Hollywood's biggest critical and financial successes as well as a number of lesser-known pet projects, including five which he directed himself.
With Elizabeth Taylor in CAT ON A HOT TIN ROOF (1958) for which he received his first Best Actor Oscar nomination. The film itself received six nominations including Best Picture.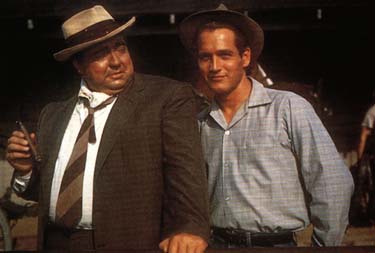 Newman as Ben Quick with Will Varner (Orson Welles) in THE LONG, HOT SUMMER (1958). This film adaptation of several William Faulkner short stories including Barn Burning and Spotted Horses also featured Joanne Woodward, Lee Remick and Angela Lansbury.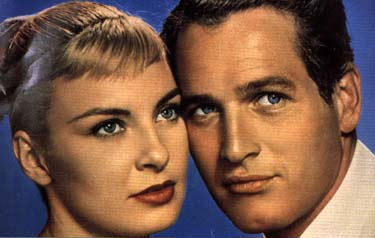 A lobby card from THE LONG, HOT SUMMER featuring stars Newman and future wife Joanne Woodward. This Mississippi-set fiery southern romance between crude, studly outsider Newman and goody-goody school teacher Woodward was the first of their ten films together.