Trivia Contest #13
July 28, 2002:
The results of Reel Classics' Thirteenth Trivia Contest are now official. The winners were chosen randomly from over 250 correct entries and will be receiving their prize in the mail shortly. Congratulations to the following Reel Classics patrons (and if you didn't win this time, keep visiting Reel Classics so you don't miss the next giveaway):
Trivia Question:
What classic motion picture studio was bought by the Coca-Cola Company in the 1980s only to be sold again less than a decade later?
Answer:
Columbia Pictures.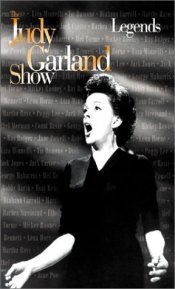 Answer location:
The answer to this question could be found on Columbia Pictures main page or on the The Lady with the Torch - History of the Columbia Pictures Logo page at Reel Classics.
Winners:
Becky Strabel
Siren, Wisconsin
Cindy Lafrenz
Grand Forks, North Dakota
Aaron Cohen
Raleigh, North Carolina
Samantha
Springfield, Virginia
Justine Barker
Orlando Park, Illinois
Prize:
A DVD of "The Judy Garland Show: Legends" courtesy Pioneer Entertainment.
The winner will be notified by email, and prizes will be sent out shortly thereafter, following confirmation of delivery information.
Special thanks to Pioneer Entertainment for their sponsorship of this contest.
Congratulations!
Elizabeth