Debbie Reynolds
Biography | Filmography | Awards | Bibliography | Gallery | News | Downloads | Links | Image Credits | SINGIN' IN THE RAIN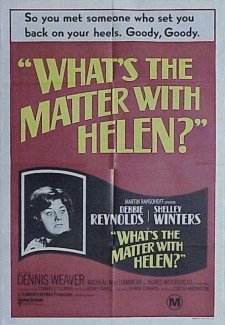 After an unsuccessful foray into television in the late 1960s, Debbie returned to the big screen in WHAT'S THE MATTER WITH HELEN? (1971), a campy horror film by Henry Farrell (author of WHAT EVER HAPPENED TO BABY JANE (1962) and HUSH... HUSH, SWEET CHARLOTTE (1964)), co-starring Debbie and Shelly Winters as mothers of convicted murderers who meet at their sons' trial and move to California together to start a new life. Set in 1930s Hollywood, the film even gave Debbie the opportunity for two dance numbers, but Winters ran away with the film in an over-the-top performance reminiscent of Bette Davis' romp over Joan Crawford in WHAT EVER HAPPENED TO BABY JANE? (1962). It would be two decades before Debbie returned to the big screen in a feature film.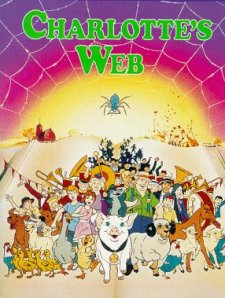 In 1973, Debbie lent her voice to the character of Charlotte the spider in Paramount/Hanna-Barbera's animated film adaptation of E.B. White's beloved children's book CHARLOTTE'S WEB, the story of a hammy pig named Wilbur anxious to avoid becoming one. With a barnyard further populated by the vocal talents of Agnes Moorehead, Martha Scott and Paul Lynde, the film features a host of pleasant tunes by MARY POPPINS (1964) songsters Richard and Robert Sherman (several of them performed by Debbie), and despite some animation shortcuts, the film is a Terrific! Radiant! treat.

"How Very Special are We" (clip) from CHARLOTTE'S WEB (1973) (a .MP3 file).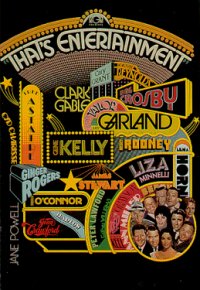 The following year, Debbie took time out between performances of "Irene" on Broadway to shoot a host segment for THAT'S ENTERTAINMENT! (1974), a nostalgic collection of clips from the great MGM musicals of a few decades earlier, introduced with commentaries by such stars as Fred Astaire, Jimmy Stewart, Gene Kelly, Mickey Rooney, Elizabeth Taylor, Donald O'Connor, Peter Lawford, Bing Crosby and Frank Sinatra. Featuring scenes from almost 100 MGM musicals, THAT'S ENTERTAINMENT included clips of Debbie singing "Aba Daba Honeymoon" and "I Wanna Be Loved By You" and was so successful, it inspired two sequels: THAT'S ENTERTAINMENT, PART II (1976) featuring Debbie in the "Good Mornin'" dance from SINGIN' IN THE RAIN, and THAT'S ENTERTAINMENT! III (1994) which she again co-hosted with other MGM legends.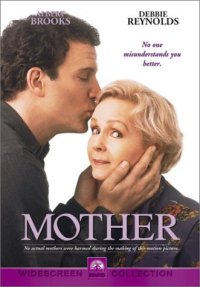 Debbie focused her attention primarily on stage and television work during the 1970s and '80s, specializing in spirited, feisty mother/ grandmother roles. But the 1990s saw her renewed presence in film, beginning with a cameo appearance as herself in the 1992 blockbuster THE BODYGUARD starring Whitney Houston and Kevin Costner.
In 1996 she earned critical praise (and a Golden Globe nomination as Best Actress in a Motion Picture Comedy or Musical) for her performance as the title character in MOTHER, Albert Brooks' comedy-drama about a twice-divorced man who decides to move back in with his mother in an effort to understand the cause of his problems with women.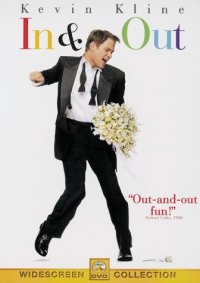 The following year, Debbie played the mother of a high school English teacher (Kevin Kline) who is outed as a homosexual by one of his former students in an Oscar acceptance speech just days before he is set to be married. Though generally well received by both critics and audiences, IN AND OUT (1997) did stir a little controversy among the gay community for what some considered the trivialization of important issues.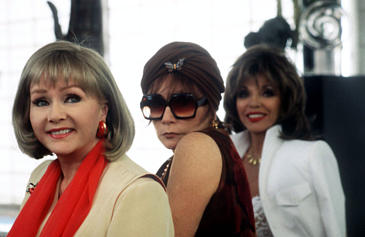 In 2001, Debbie teamed with fellow Hollywood veterans Shirley MacLaine, Joan Collins (both with Debbie at right) and Elizabeth Taylor in the made-for-TV movie THESE OLD BROADS, about aging, quarrelsome movie musical stars reunited for a TV special celebrating one of their old films.

The script, by Debbie's daughter Carrie Fisher, was based on the real-life exploits of Debbie, MacLaine, Collins and Taylor, including references to Taylor having stolen Debbie's husband. Though entertaining for classic film buffs who knew the real-life stories behind the film's references, the juxtaposition of this nostalgia with more modern and somewhat raunchy humor resulted in an off-color comedy which its stars probably enjoyed making more than their loyal fans enjoyed watching.
Main Page | Page 2 | Page 3 | Page 4 | Page 5 | Page 6 | Page 7
Biography | Filmography | Awards | Bibliography | Gallery | News | Downloads | Links | Image Credits | SINGIN' IN THE RAIN