Giveaways & Trivia Contests
Current Contest | Past Contests & Winners
Trivia Contest #59
May 15, 2005:
The results of Reel Classics' fifty-ninth Trivia Contest are now official. The winners were chosen randomly from over 1200 correct entries and will be receiving their prize in the mail shortly. Congratulations to the following Reel Classics patrons (and if you didn't win this time, keep visiting Reel Classics so you don't miss the next giveaway):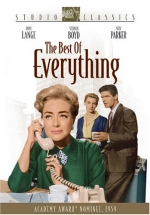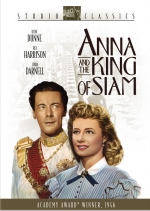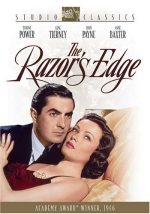 Trivia Question:
ANNA AND THE KING OF SIAM (1946) was further adapted to become what 1950s Rodgers and Hammerstein stage and screen musical?
Answer:
THE KING AND I (1956).
Answer location:
The answer to this question could be found on page 1 of the Deborah Kerr section at Reel Classics.
Winners:
Geri Tomat
Jefferson, Wisconsin
Marie Noguerole
Portland, Oregon
Charlotte Anderson
Killeen, Texas
Jason Potter
Cincinnati, Ohio
John Silverhorn
Nashville, Tennessee
Prize:
Fox Studio Classics DVDs of ANNA AND THE KING OF SIAM (1946), THE RAZOR'S EDGE (1946) and THE BEST OF EVERYTHING (1959) courtesy Fox Home Entertainment.
The winners will be notified by email, and prizes will be sent out shortly thereafter, following confirmation of delivery information.
Special thanks to Fox Home Entertainment for their sponsorship of this contest.