Trivia Contest #48
January 16, 2005:
The results of Reel Classics' forty-eighth Trivia Contest are now official. The winners were chosen randomly from over 700 correct entries and will be receiving their prize in the mail shortly. Congratulations to the following Reel Classics patrons (and if you didn't win this time, keep visiting Reel Classics so you don't miss the next giveaway):
Trivia Question:
What Oscar-winning classic movie actress launched George Stevens' directorial career when she chose him to direct her in ALICE ADAMS (1935)?
Answer:
Katharine Hepburn.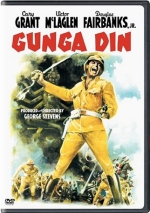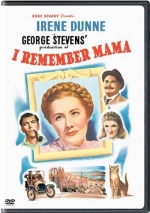 Answer location:
The answer to this question could be found on page 1 of the George Stevens section at Reel Classics.
Winners:
Karen Leinwand
Oak Park, Illinois
Sharon Matthews
Wheeling, West Virginia
Tiffany Howard
Belfast, Maine
Prize:
DVDs of I REMEMBER MAMA (1948) and GUNGA DIN (1939) courtesy Warner Bros. Home Video.
The winners will be notified by email, and prizes will be sent out shortly thereafter, following confirmation of delivery information.
Special thanks to Warner Bros. Home Video for their sponsorship of this contest.
Congratulations!
Elizabeth