Trivia Contest #30
December 15, 2003:
The results of Reel Classics' thirtieth Trivia Contest are now official. The winners were chosen randomly from over 500 correct entries and will be receiving their prize in the mail shortly. Congratulations to the following Reel Classics patrons (and if you didn't win this time, keep visiting Reel Classics so you don't miss the next giveaway):
Trivia Question:
Katharine Hepburn won a record four Academy Awards, but who was her only leading man to win the Best Actor Oscar the same year she won as Best Actress?
Answer:
Henry Fonda.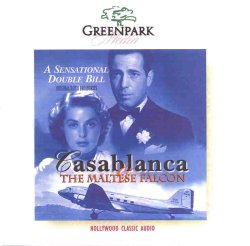 Answer location:
The answer to this question could be found on page 5 of the Katharine Hepburn section at Reel Classics.
Winners:
Ken Lebowitz
Watertown, Massachusetts
M.K.
Wisconsin
Cassie Farrar
San Antonio, Texas
Ronald Nadel
Alpharetta, Georgia
Michelle Tucker
Austin, Texas
Ashley Phipps
Julian, North Carolina

Prize:
A CD of Vintage 'Hollywood Playhouse' Radio Broadcasts courtesy Greenpark Direct.
The winner will be notified by email, and prizes will be sent out shortly thereafter, following confirmation of delivery information.
Special thanks to Greenpark Direct for their sponsorship of this contest.
Congratulations!
Elizabeth