Trivia Contest #16
October 27, 2002:
The results of Reel Classics' Sixteenth Trivia Contest are now official. The winners were chosen randomly from over 180 correct entries and will be receiving their prize in the mail shortly. Congratulations to the following Reel Classics patrons (and if you didn't win this time, keep visiting Reel Classics so you don't miss the next giveaway):
Trivia Question:
What Irish redhead did Charles Laughton import to Hollywood in 1939?
Answer:
Maureen O'Hara.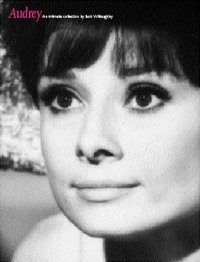 Answer location:
The answer to this question could be found on page 1 of the Maureen O'Hara section or on the Maureen O'Hara Biography page at Reel Classics.
Winners:
Lyndye Goodnoh
Oklahoma City, Oklahoma
Whitney True
Valley Center, California
Emily Davis
Salt Lake City, Utah
Ann Hayes
New Haven, Connecticut
John Evans
Bloomingburg, New York
Amanda Bafaro
Spokane, Washington
Prize:
A copy of "Audrey: an intimate collection" by Bob Willoughby courtesy Vision On Publishing.
The winners will be notified by email, and prizes will be sent out shortly thereafter, following confirmation of delivery information.
Special thanks to Vision On Publishing for their sponsorship of this contest.
Congratulations!
Elizabeth